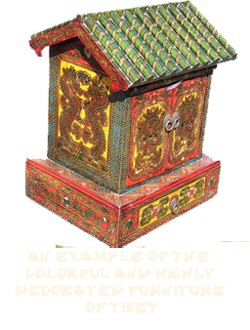 The term "oriental furniture" refers to furniture in styles that originated on the Asian continent. Sometimes, people also think of Oriental furniture as a style of furniture that has Asian accents.
Oriental furniture, in particular the furniture of China, is popular because of its beautiful styling and solid construction.
Because Asia is the largest continent in the world, the term is sometimes limited to only furniture made or originated from the Far East of Asia, such as China, Korea and Japan.
Such furniture is frequently made of bamboo, and is often red in color, with Asian characters or symbols. Interestingly, Chinese furniture construction style, although historically rooted in pieces made from bamboo, later saw many pieces made from hardwood with patterning to imitate the look of bamboo, or simply in the style of previous pieces made from bamboo.
With globalization, Southeast Asian furniture such as Thai, Vietnamese, Indonesian, Javanese, and Balinese furniture, is now becoming recognized and appreciated. Other styles of Oriental furniture from South Asia and India are becoming a popular trend in interior decorating. A subset of this south Asian furniture is the colonial furniture made for the British during their rule in Asia, which includes furniture mostly from India and Burma (now already antique) and their reproductions.
And now, Tibetan furniture is coming into vogue, appreciated for its bright colors and whimsical styling. Please visit Oriental Furniture in Norwalk Conneticut to see this dazziling display.